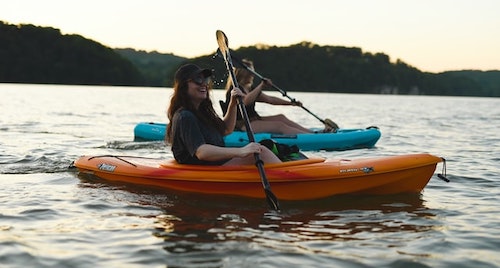 Recent surveys have shown that as much as 80% of the workforce feels like they're burnt out and that chronic stress at work is a leading health concern in the workplace.
This impacts workers in several ways. Chronic stress can lead to anxiety, depression, and insomnia, and burn-out can also lead to less productivity, engagement, and loyalty.
What employers miss so much in the various strategies that they implement into their businesses is the importance and emphasis on a healthy work-life balance for employees.
Before we get into how you can encourage a healthy work-life balance for employees, let's go over what a healthy work-life balance actually means.
[Read More: Employee Engagement and Work Life Balance]
How to define a healthy work-life balance for employees
There's unfortunately no one-size-fits-all answer to this question because a healthy work-life balance will mean something different to everyone. There are, however, a few common variables that most workers will agree are important to maintaining a healthy work-life balance.
A healthy work-life balance in 2021 will often include:
A healthy

workplace culture

Flexible schedules

to improve wellbeing
Enough time at home to make healthy meals
The ability to reach fitness and exercise goals
Healthy sleeping patterns
Less stress in the workplace
Maintaining financial wellbeing
A focus on mental health and open communication
Addressing one aspect of mental health or wellbeing is great, but having a way to provide several options to promote healthy work-life balance is key to meeting the eclectic needs and goals of your diverse workforce.
How to encourage healthy work-life balance
So how do employers encourage a healthy work-life balance?
It's true that employers can't control how their workers spend their time at home or whether they focus on important healthy habits like eating well and getting enough sleep. What employers can do, however, is support their employees to help set them up for success in their wellbeing and mental health goals.
[Read More: Workplace Wellness]
Below are a few ways you can encourage a healthy work-life balance today.
Encourage breaks in the workplace - Eliciting mindfulness by allowing employees to take breaks throughout the day should not be frowned upon. In fact, it should be actively encouraged. Having group meditation sessions or daily music sessions is a great way to break up the busy work day.
Challenges and incentives - Encourage employees to take action in their lives by incentivizing wellbeing and health goals. Bring your office together around a reward system that allows employees to share their goals and incentivizes them to keep going when they hit their milestones.
Share the workload - Delegation and communication is key in any workplace, and it's important to create a work environment where an overworked employee feels okay with sharing their workload or asking for help.
Offer a robust health and wellbeing benefits program - Offering your employees an advanced and comprehensive health benefits program will encourage them to focus on maintaining a healthy lifestyle outside of the office. Not only will they feel less stressed and better about themselves, they'll also be more productive, more engaged, and more enthusiastic in the workplace.
Focus on productivity, not hours - We've definitely learned a lot from the COVID-19 pandemic. One of the biggest take-aways for work culture will be that being in the office all the time doesn't necessarily equate to the most productive work schedule. Underscoring the completion of projects and the meeting of specific deadlines should take precedence over assigning a number of arbitrary hours in the workplace that all employees need to abide by.
While there are several ways and strategies to promote healthy living and work-life balance, the above list will give you a great foundation from which to build on. If you're still unsure about what to do for your employees, just ask them. They'll appreciate the open dialogue, and you'll know for certain what they value and prioritize in their path to healthier living.
Promote a healthier work-life balance with Grokker
When it comes to encouraging work-life balance for your employees, the key is flexibility and possibility. Because everyone has different needs, you need a support system that provides a number of wellbeing options. With Grokker, you have it all at your disposal.
With access to a library of over 4,000 fitness, mental health, sleep, nutrition, and financial wellbeing videos, Grokker gives your employees the flexibility and capability to focus on their eclectic wellbeing needs and goals.
Revitalize the work-life balance of your employees with Grokker today.