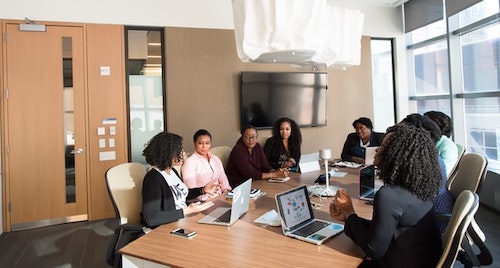 Even with activities and events in place (retreats, bi-weekly happy hours, team-building activities, etc.) to encourage camaraderie, community, and a positive work environment, there's still a chance that some toxicity can enter your office and negatively impact employee wellbeing.
In fact, studies show that toxic behavior, bullying, and hostility are all commonplace in today's workplace. Even more alarming are the results on how companies plan to deal with a toxic work environment. More than half of the study's participants said they don't have plans to deal with toxic behavior in the workplace, and just under 50% said they did not spend any resources on creating a healthy work environment.
If this study is any indication of the greater corporate sentiment, then companies and employees have a real problem on their hands.
Below is everything you need to know about why toxic work environments are harmful and how you can address them today.
Why toxic work environments are harmful to your business
This might seem like a no-brainer, but if companies aren't investing in creating a healthy work environment and addressing toxicity in the workplace, then understanding why toxic behavior is harmful is really the first step in creating a positive work environment.
Toxic work environments can be a lot like mold - you may not see it, but you have a sense that something isn't quite right, and it can do serious harm if left unchecked.
There are many forms of a toxic work environment - a narcissistic boss, cliquey team members that engage in bullying, a lack of direction and sense of aimlessness, a lack of transparency and communication, and a work regiment that is constantly stretching employees thin and leaving them burnt out.
Regardless of the kind of toxic behavior brewing in your workplace, these environments are harmful to employees' mental health and your business because they:
Leave your employees burnt out, leading to a high churn rate and level of dissatisfaction among workers.
Create resentment, competition, and can lead to bullying. Some competition is okay, but a toxic level of competition will lead to employees forgetting they're on the same team.
Lose sight of the big picture. If you were effectively communicating and reinforcing your company values and goals, there would be much less of a chance for toxic behavior to build.
Incite gossip and distrust among employees.
Lead to a stressful workplace that will dissuade quality applicants in the long run.
Hurt your brand and reputation.
Create an environment where harassment is more likely to occur.
The good news is that there are simple steps you can take to address toxicity in the workplace and ensure it doesn't continue to occur into the future.
Addressing toxic workplaces
The first step to making a great workplace is addressing the toxicity and negativity already within it. It is often the case that when the employees are happy, so are the customers, which all trickles down to the company itself.
So how do you actually address a toxic workplace? It starts at the top.
Address the leaders

Team leaders are the individuals who set the tone, create accountability, and ensure corporate standards are met within their department. When you address leaders and provide skills and conflict management training to them, it instills a sense of self-efficacy that allows them to model positive behavior in the workplace.
Because companies are structured in a hierarchical way, corporate values often trickle down through our team leaders and managerial staff.
Train differently

We see a lot of harassment-prevention training in the workplace, but we don't see a lot of training that encourages the kind of values we want to see in our employees.
Yes, we want to continue providing training on harassment, bullying, and toxicity in the workplace, but companies should also start investing in training that underscores culture-building qualities such as respect, impartiality, and civility.
Encourage employees to speak up

This builds on our previous points regarding team leaders - if they set a tone and encourage their employees to speak up, then team members will follow.
When employees do actually speak up, you have to take the appropriate steps in a timely and effective manner. There's nothing more discouraging than filing a complaint about toxic behavior or harassment in the workplace and feeling like nothing will be done as a result of it.
Incentivize a positive work environment by rewarding employees who speak up against toxic behavior in the workplace.
One of the big things to remember is that you're not just trying to rid the work environment of toxic behavior, you're trying to replace it with positive and healthier behaviors that enhance workforce culture and wellbeing.
Grokker can help create a healthy, welcoming work environment
On top of providing the necessary training, incentives, and leadership to combat a toxic work environment, you can completely transform your workplace by empowering your employees to take care of their health and wellbeing and connect around shared interests like fitness and cooking - no matter where they are.
With Grokker, you have access to a library of over 4,000 fitness, mental health, nutrition, sleep, and financial wellbeing videos that meet a wide range of abilities, interests, and goals.
Employees at your organization can access Grokker form anywhere, on any device, and connect with any of our 130 wellbeing experts in the online Grokker community.
We do the heavy lifting so you don't have to. We offer a real time reporting dashboard, interactive surveys to track employee sentiment and progress toward individual and overall company goals.
At Grokker, we know that happy employees make happy customers, which leads to a vibrant and successful business. An investment in the health and wellbeing of your employees is an investment in the health and wellbeing of your company.
Sign up for a live Grokker demo today.