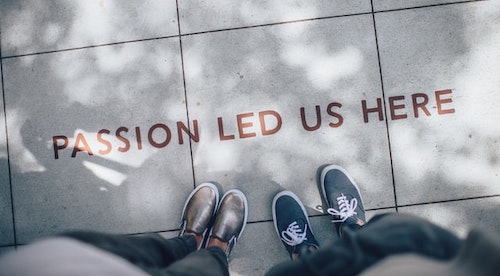 Workplace culture is the backbone of every company. It's what defines your organization and allows you to create an identity that you can communicate to your employees, customers, and the general public.
A rich company culture brings people together by imparting a strong sense of meaning, direction, and passion to everyone involved, and one of the most effective ways to encapsulate that culture is through a workplace culture statement.
A workplace culture statement is an all-encompassing form that defines your mission, values, and codes of conduct. The culture statement is designed for your employees as a guide that they can refer to at any time, a way to reinforce their role in the company and the long-term goals that define the organization.
[Read More: Culture Change in the Workplace]
Before we get into some of our favorite culture statements, let's look at how a culture statement differs from an organization's mission statement and core values.
Difference between the mission statement, core values, and culture statement
The key differences between the various codes and statements that define your organization have to do with scope, audience, and purpose.
Below, we'll get into each one and what it's intended for.
Mission statement - A mission statement is kind of like a thesis statement; it defines and lays out the purpose and long-term goals of a company. WIthout a clear mission statement, the disparate parts of your organization won't know what they're working toward, what brings them together, and why your organization is operational in the first place. Mission statements are also great ways to help customers align their values with an organization.
Core values - Company core values are the traits that support the mission statement. While the mission statement is subject to change based on how a company evolves, core values are often fixed, unchanging beliefs that act as a foundation to company culture. Core values are like virtues that a company lives by. They include things like creativity, honesty, innovation, learning, passion, leadership, and teamwork, among others. Companies often pick or rank a few core values that help underscore the most important aspects of their culture and identity.
Workplace culture statement - Culture statements, sometimes called a culture code, is like a handbook or guide that employees can refer to as an overview of the company culture. Culture statements are composed of various cultural aspects of the company, including the mission statement, core values, code of ethics, company history, and any other information pertinent to company culture. Workplace culture statements should be provided to all new employees in the onboarding process, and they should be readily available in both print and digital form for your employees throughout their time in your company.
Many cultural statements also include succinct, all-encompassing descriptions that you can showcase on your website or through advertisements. Although a lot of culture statement taglines or descriptions are tongue in cheek or playful, they should reflect the core values and mission statement of your organization.
Our Favorite Culture Statement Examples
Don't fret if you're still wondering how to create a strong culture statement or what it actually looks like. Luckily, there are plenty of excellent culture statement examples out there that you can reference to generate ideas and find inspiration.
Some of our favorite statements include:
Etsy - "As an Etsy employee, you can do the work you love, be yourself, and make an impact in the lives of millions. Our commitments to diversity and inclusion, team culture and the spaces where we work all reflect our mission to keep commerce human."
Beeswax - "Our culture and values reflect our bee namesake, albee-it in a slightly different fashion."
Nike - "Our mission is what drives us to do everything possible to expand human potential. We do that by creating groundbreaking sport innovations, by making our products more sustainable, by building a creative and diverse global team and by making a positive impact in communities where we live and work."
LogicMonitor - "Do what you love and have an awesome time doing it. We're a team of engaging, motivated, intelligent, and energized trouble-shooters who work hard, play hard, and are committed to making an impact. We've got a cast of characters that is hard not to like: geeks who surf, techies that rock climb, and data gurus who love biking and hiking."
Ticketmaster - "All work and no play? No way! We come together at more than just meetings. In fact, there's a fun get-together on the calendar every month, including our annual Halloween bash and costume contest, and take your children to work day. Sometimes you can even catch a live band on the roof at our Hollywood headquarters."
As you can see, there's no one-size-fits-all approach to cultural statements. Whether you're looking to be ironic and playful or sincere and inspirational, you can leverage cultural statements in several ways to get to the core of who you are and what your organization is really about.
[Read More: Creating Positivity in the Workplace]
Build a healthier workplace culture with Grokker
One of the most important roles that leaders have is to create a workplace culture that unifies your organization, empowers employees, and creates a sense of passion and drive within your company. And there's no better way to bolster company culture than by bringing your employees together through a robust health benefits and workforce wellbeing program.
With Grokker, you can build a sense of community around wellbeing, fitness, nutrition, health, and sleep. By empowering employees to achieve their wellbeing goals, you're instilling in them a sense of self-efficacy that will translate in the workplace.
Generate enthusiasm, transform lives, and build a company culture that you can be proud of with Grokker today.
Interested in learning more?

Download the Free Culture Connection Guide to learn how to create an environment that employees want to work in because it supports and promotes whole-person wellbeing!