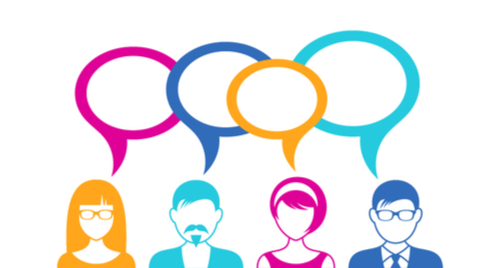 Listening to employees is a critical component of maintaining a company culture that values people as individuals with unique interests, struggles, and goals. Individual employees create a workforce culture, after all, and make the culture happen. They personify it. They bring it to life. They live it. So if you're building a culture of wellbeing, it only makes sense that you provide them with wellbeing benefits that enable them to show up and give their best.
What do your employees want and need in a workforce wellbeing program? Wellbeing is inherently personal, so don't make assumptions. Ask them! Listen. Find out what they expect — what they'd enjoy and actually use. And then, take action.
Grokker Insight: Listen to Your Employees!
Today, HR program managers face the challenge of designing and promoting wellbeing programs that appeal to a diverse (and usually dispersed) employee base. While it's true that you can't make everybody happy all of the time, you can come really close by offering benefits that are flexible enough to cover all the bases. That said, how do you select a solution and then go on to develop an annual program, design challenges and incentives, and communicate your offering so it resonates, engages, and leads to action?
You can certainly take your best guess based on your population demographics or "what's worked before," but you're planning for the future — playing the long-game. Your best bet is to NOT bet at all. Ask employees directly what they want in their wellbeing program, what makes them feel happy, and what they need to support their health. Armed with these straight-from-the-source insights, you can go about the business of delivering a program that everybody can get excited about!
Soliciting Employee Feedback
There are many ways employees can give you feedback, and you don't need to reinvent the wheel. Nest your curiosity into things you're already doing. For example, add a 10-question questionnaire to the end of your annual employee review worksheet or ask front-line managers to ask some targeted questions at their weekly department meetings. If you have the bandwidth for a new initiative, you could:
Launch an annual wellbeing program survey
Collect responses via pulse surveys - anonymous, online, follow-up, quick insights
Schedule one-on-one interviews
Here's a sampling of questions you can ask: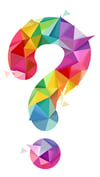 - What are your personal wellbeing goals?
- What are you looking for in a wellbeing program?
- How would you like to receive information about our wellbeing program?
- What are your biggest barriers to participating in a wellbeing program?
- Are you interested in participating in companywide wellbeing challenges?
- What types of incentives would encourage you to participate?
No matter how you choose to collect feedback, keep this in mind:
When you welcome your employees into the process of developing a workforce wellbeing program, be prepared to hear that what you're currently doing isn't working. That's ok. You're not listening for validation that what you're doing is spot-on (you already know it isn't). You're listening for opportunities to improve. Your goal is to move forward with a program that fits the needs and preferences of your workforce. You've got to start somewhere — and even if your employees provide feedback that's difficult to hear, they'll be glad you asked (and listened), in the first place.
And when you roll out a new program they love? You can consider it a job well done.
Want more tips like these?
Get your free copy of our 2020 Workforce Wellbeing Calendar, your month-by-month resource for wellbeing program success in 2020.