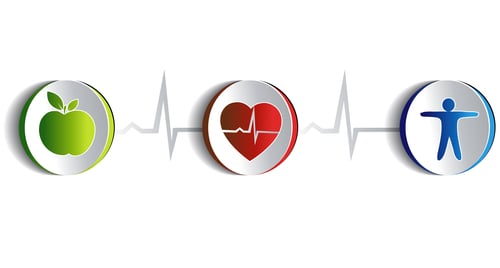 According to the American Heart Association, cardiovascular disease is the leading cause of death worldwide. In fact, cardiovascular diseases, including stroke, kill 17 million people worldwide each year — a figure expected to reach over 23 million per year by 2030. We can't think of a better reason to raise heart health awareness among your global employees.
Put Your Workforce In-the-Know
Developing heart-healthy habits requires simple lifestyle tweaks that, when taken together, add up to more than healthier hearts. When people move more, eat better, manage stress, sleep enough — generally speaking, do what they need to do to feel their best — they have more energy and focus to bring with them into the office.
Of course, getting the recommended screenings and partnering with healthcare providers to stay on top of risk factors is key, but when it comes to day-to-day self-care, employers can help set the stage for healthy habits.
Here are some easy ideas you can put into action quickly:
Share statistics and information with your workforce to help them understand the prevalence of heart disease and stroke. These resources from the American Heart Association will get you started. Email them, share via social, and post signs in common areas to get conversations started.
To motivate heart-healthy exercise, start a walking group at work — open it up to remote workers, too! — and track your steps or miles, together.
Schedule a luncheon and feature heart-healthy menu items. Better yet, make it a potluck and ask employees to prepare their favorites. If your organization has multiple offices, share pictures and recipes with one another and ask everyone to vote on the tastiest (looking!) item.
Encourage employees (even those outside of the US!) to wear red on the first Friday of February (Feb. 7) for National Wear Red Day to raise awareness about heart disease.
What About Promoting Behavior Change?
Naturally, you want to empower employees to take action on what they're learning and experiencing so they can practice heart-healthy behaviors every day. A single heart disease awareness event can lay a solid, motivating foundation for building new habits, but why not take it a step further by supporting employees' efforts with tools that make a difference in the long-term?
Every Friday, book a conference room for streaming Grokker videos! Since our library of over 4,000 videos cover all 5 dimensions of wellbeing — fitness, mental health, nutrition, sleep, and even financial wellbeing — practically anything you choose to watch will be heart-healthy! Here are 3 of our favorite short videos that can everyone can enjoy: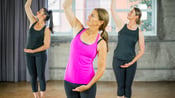 Ellen Barrett's 10-Minute Wellness Walk might be the perfect way to get moving. It's a quick, fun way to boost energy, de-stress, and burn some calories. Since participants walk in place, it's ideal for the whole group to enjoy together. Employees who love this will love the program Walk Strong: Low Impact Cardio.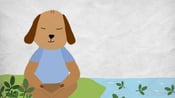 Learn to Let Go of Stress, part of Dr. Catherine Wikholm's popular Let it Go: 21 Day Stress Relief program, teaches participants a mindfulness exercise to step back and observe their thoughts instead of getting caught up in them. In just 5 minutes, everyone will feel calmer and less stressed!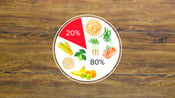 In Healthy Lifestyle Habits, Registered Dietitian and Doctor of Exercise Physiology Chris Mohr shares his top five tactics for making healthy habits last. A wrap-up of his 21-Day Nutrition Reboot program, this 5-minute video delivers solid-gold advice employees can put to use right away.
Introducing your employees to fun, health-promoting content like this will inspire them to use Grokker on their own — and enjoy practicing heart-healthy habits on-demand, at work, at home, or on-the-go!
Want more tips like these?
Get your free copy of our 2020 Workforce Wellbeing Calendar, your month-by-month resource for wellbeing program success in 2020.