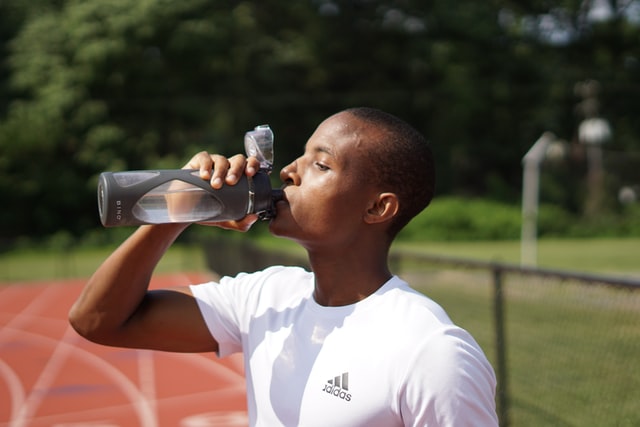 Wellbeing challenges at work are one of the few kinds of challenges where everyone ends up a winner. With little-to-no cost on the employer, businesses can organize fun and engaging challenges that promote camaraderie, team work, wellbeing, and a positive work environment.
We already know that healthier employees are generally more productive, engaged, and satisfied with their work-life balance. Social wellbeing challenges and friendly competition in the workplace are great ways to support employees in their wellbeing goals and enable them to become the healthier and happier workers they want to be.
Below we'll get into how you can utilize wellbeing work challenges to revitalize your employees and your office.
What is wellbeing in a corporate setting?
Wellbeing in the workplace is a multifaceted concept that relates to pretty much all aspects of worklife, including the work environment, safety of physical space, relationships between workers and other team members, employees' mental health, nutrition, and fitness levels, among others. It focuses on the overall wellbeing of employees, both in and outside of the workplace.
Employers can support employees' wellbeing goals in a number of ways. They could create a more welcoming workplace, provide resources to employees through benefits packages, and create the kind of work environment and culture that underscores the value of wellbeing at work and in life.
But how do employees promote wellbeing at work through wellbeing challenges? Below is a list of challenges you can use to promote the wellbeing and health of your employees. Be sure to provide rewards to winners/leaders and announce their achievements to the office on a monthly or weekly basis.
Drinking water challenge

Dehydration is such a detriment to our health and mental states. It can have a negative effect on energy levels, concentration, moods and attitudes, and long-term organ functionality. Yet, a lot of workers don't drink as much as they should on a day-to-day basis. Incorporating water challenges into your wellbeing challenge regimen is a great way to remind employees to stay hydrated.
Nutrition Challenges

Like water, our daily nutrition needs are so crucial to our ability to feel good and function at an optimal level. With a digital wellness platform, employees can track their meals, calories, and other metrics that align with their health and nutrition goals.
Mindfulness Challenges

Mental health and mindfulness are two buzz words that we're hearing about a lot lately in the corporate world, and this is for good reason. Too long has the general corporate culture stigmatized mental health in the workplace. Instead, employers should be encouraging their workers to practice mindfulness. Meditation tracking challenges, mindfulness challenges, and timed challenges, like a 20 day mental health wellbeing challenge, are all great ways to get behind the mental health of your employees.
Workout challenges

Whether employees are headed to the gym or are working out from the comfort of their home, digital wellbeing platforms help you keep track of their workout goals and achievements, regardless of their skill level or abilities. You can create head-to-head workout challenges, personal challenges, or group challenges.
Sleep Challenges

Sleep tracking apps can help make sleep challenges a real possibility. Not only do they track how long people are sleeping but also the quality of their sleep. You can encourage employees to improve their personal sleep goals by developing daily habits like exercising, eating right, and limiting phone time at night.
The best thing about workplace wellbeing challenges is that there are so many different ways and avenues to incorporate challenges. In other words, there's something for everyone, and turning wellbeing into fun challenges can help employees achieve their goals while simultaneously bringing your office closer together.
Grokker is the wellbeing challenge tool for employers
Grokker believes that you can transform your business by caring for and supporting your employees' whole-person wellbeing. Grokker brings wellbeing challenges, incentives, and gamification into one, unified platform that empowers workers to achieve their goals and have fun along the way.
Benefit from access to a number of trusted wellbeing experts, thousands of wellbeing videos, personalized health challenges, and a cutting-edge remote platform that enables employees to achieve their nutrition, fitness, sleep, mental health, and even financial wellbeing goals.
Transform your organization with Grokker today.