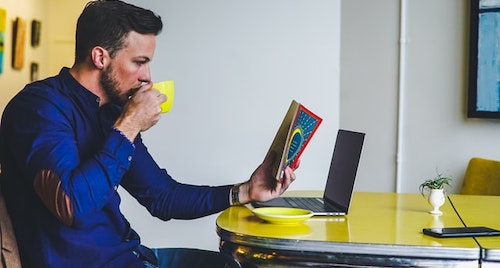 2020 and beyond has been an incredibly difficult time for many employees. Due to the pandemic and the corresponding economic fallout, many businesses have been forced to downsize or shut down temporarily.
The impacts of this have been massive:
This economic devastation has led to many employees facing furlough, because many businesses are no longer able to offer full economic support to their workforces.
We know that your furloughed workers are eager to return to work and many businesses are just as eager to open the doors and welcome back their employees, when it is safe and feasible to do so.
You might be left wondering: How can I keep morale high, especially when facing these incredibly challenging circumstances? What can my organization do to help?
The first step is to make sure that your furloughed workers feel cared for and engaged during their time on furlough.
Remember that retaining furloughed employees is the key to business success.

Consider that losing a furloughed employee is the same as losing a full time staff member.

Furloughed employees have been trained, know the workings of the business and more. They are an invaluable asset.

The best way to avoid losing a furloughed employee is to offer active incentive and connection to your organization.
Below, we've compiled a list of tips to keep your furloughed employees engaged and connected.
Tips for keeping furloughed employees engaged and connected
Tip #1: Cultivate an inclusive culture
Keeping all employees on the same page and providing all workers with a positive outlook is the key to bringing back an energized and centered workforce.
Making furloughed workers feel heard, valued, included, and encouraged is important for retention.
Tip #2: Clear communication of information
There are certain things furloughed workers do not need to know, however, sharing necessary information in a timely manner is key to keeping furloughed employees in the loop.

It's vital that furloughed workers know exactly what they need to do in order to be ready to return back to work.

Keeping communication lines open via zoom, slack, and email is necessary, especially as questions will surely arise about job status, benefits, etc.

Checking in regularly to see how furloughed workers are doing personally can also be a great way to keep open the lines of communication. An email goes a long way.
Tip #3: Keeping them up-to-date
There are many ways of keeping your furloughed employees up-to-date.

A weekly, biweekly or monthly email newsletter about the happenings in the company provides a realistic idea of what is going on without them.

This can also act as a way to communicate the health of the team and reinforce that the business wants to bring them back as soon as possible. Re-assurance is key.
Updating furloughed workers regularly on policy updates and changing workplace offerings will also make your workers feel heard and valued.
Tip #4: Mental health resources
Making sure furloughed workers know they are cared for and that their physical and mental needs are understood.

One of the best ways to do this is by connecting furloughed employees with mental health resources.

Mental health resources are great informational tools to let furloughed workers know they are not alone and they have help, within and outside of the workplace.
Tip #5: Provide upskilling opportunities
While furloughed employees aren't on payroll, providing information about strategies for using the time away to learn and grow, both for themselves and the company, is a great way to keep employees engaged.

There are many resources you can provide to your employees. A few to consider:

Online classes and webinars
Certification opportunities
Wellbeing portals to manage stress, anxiety and overall mental and physical health
Ultimately, to take action on all of these above tips, it is important to partner with a wellbeing provider that can show your furloughed employees that you truly care.
You want to demonstrate that you are not just invested in them as workers, but also as human beings.
Grokker has the support you need
With a library of over 4000 fitness, mental health, nutrition, sleep, and financial wellbeing videos meeting a wide range of abilities, interests, and goals, your employees will never run out of ways to connect and recharge.
Providing access to Grokker can give your furloughed employees the opportunity to connect from anywhere, on any device, while they are away from the office.
Grokker can help to eliminate stress by providing your furloughed employees with custom recommendations for their mindfulness, exercise, nutrition and sleep needs.
Being furloughed is tough, but partnering with Grokker can be the spark your furloughed employees need to stay mentally and physically well until it is safe and feasible to return to work.
To find out more information about our holistic, cost-effective and easy to implement approach, check out our website and sign-up for a live demo today.