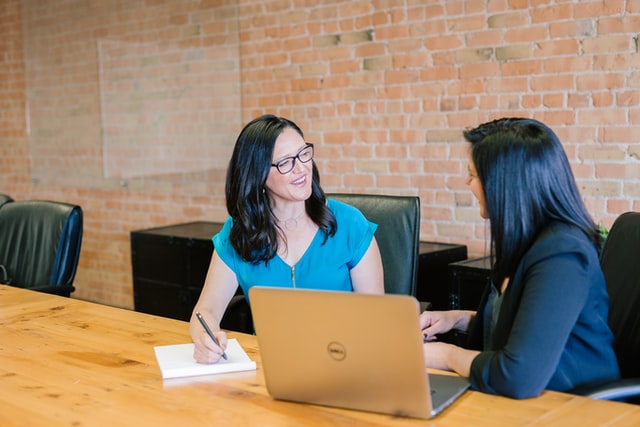 In a post-pandemic world, employees' needs have drastically changed, especially when it comes to health benefits. The advent of pet ownership across the US, for example, has led to a demand in benefit policies that include pet insurance, and remote settings have allowed employees to evaluate their unique needs when it comes to their employee benefits.
A lot of these changes have made the idea of voluntary benefits widely popular and highly attractive. In fact, a survey recently showed that 90% of employees think voluntary benefits are either somewhat or very important.
Organizations that want the best for their employees, want to attract and retain high quality candidates, and want to enrich their current benefits program should consider offering a voluntary benefits plan your employees want right now.
Why you should offer voluntary benefits to your employees
For both employees and their employers, there are a plethora of benefits to offering a voluntary benefits plan. Below we'll get into how offering voluntary benefits to your employees can contribute to the health and wellbeing of your employees and your organization.
Voluntary benefits don't affect the bottom line - Most voluntary benefits packages will have little-to-no effect on your bottom line. Because voluntary benefits are often paid either partially or fully through payroll deferrals, it allows employees to choose a plan that fits their needs without carrying a large sizable financial burden.
Voluntary benefits help employees achieve their goals - When employees feel secure in their coverage, they can be more confident to achieve their other life and career goals.
Improves retention and recruiting - People love options. We all have different needs, lifestyles, and medical histories, which make voluntary benefits plans an attractive option for current employees and potential recruits. These plans can make your recruiting efforts more competitive and lower your churn rates for future growth.
Saves money for everyone - Because employees have options that make sense to their specific needs, a lot of employees will end up saving money by buying into a plan that is catered to their personal health requirements. For employers, again, cost of operations are miniscule compared to the benefits your employees receive.
On top of all the above-mentioned reasons why it makes sense for employers to offer voluntary benefits, you can expect to see a boost in employee engagement, satisfaction, productivity, and morale. When your employees are healthy and happy, so is your organization.
Why employees want voluntary benefits
For employees, many of whom are younger and coming off of a difficult year and a half through the pandemic, the upside to voluntary benefits can seem endless. More options, more specificity, cheaper plans, and a greater sense of ease.
Below we'll get into why employees want voluntary benefits and why you should be offering those benefits to them.
It provides employees with the care they need - Voluntary benefits options are about more than just health care. Most voluntary benefits packages offer plans that include accident insurance, critical illness insurance, financial planning, student loan repayment, pet insurance, identity protection, voluntary time off, and more!
It provides employees with cheaper options - Much of the workforce is made up of

Millennials

and Gen Zs, and younger employees typically don't have the same medical needs as older generations. There's a huge appeal for young workers to buy into benefit plans that are cheaper and actually make sense to their unique needs.
Pets are becoming more popular - Since the start of the pandemic,

pet ownership has been steadily climbing

, which means there's a greater need for pet insurance. Offering pet insurance in your benefits plan will make your employees (and their furry friends) that much happier.
Customization is attractive - Voluntary benefit plans allow customers to curate and customize their individual plans. This allows employees to enjoy a range of benefits that reflect their diverse backgrounds.
A recent wellbeing trends survey found that 70% of organizations in the US plan to bolster their health plans and benefits programs to include financial wellbeing, and 35% intend to increase spending on health and wellbeing overall. These are great indications that employers are listening to employees and what they're asking for, and it's incumbent on employers to provide the kind of care employees want if they want to remain competitive in today's markets.
Why Grokker is the wellbeing solution for your employees' diverse needs
At the core of voluntary benefits is customizability, personalized benefits, and options that reflect the diverse needs of your employees. With Grokker, you can offer all of the things employees want and need from a single, all-in-one wellbeing solution.
Grokker's state-of-the-art platform offers employees the support they need to achieve their wellbeing, nutrition, fitness, sleep, and financial wellbeing goals, among others. On top of that, they can access Grokker's wide range features - including videos, reward systems, tracking capabilities, and challenges/incentives - from anywhere in the world.
Try Grokker today, and empower your employees with the support and benefits they actually need.