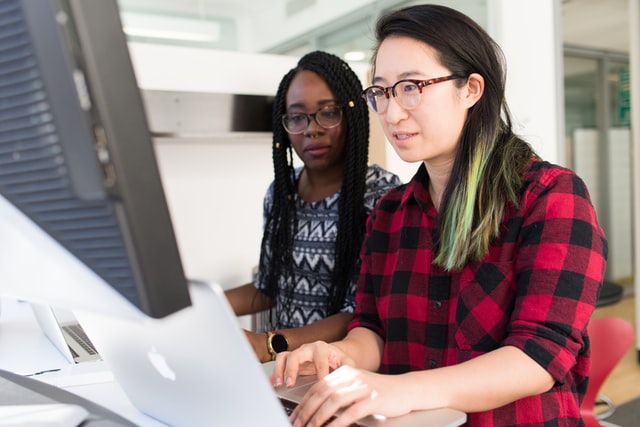 Diversity in the workplace is becoming increasingly important not just to the culture but also for employees. It's a value proposition for employers, too, because diversity introduces new perspectives and experiences to the workplace. What does diversity really mean for businesses, though?
What is Diversity in the Workplace?
Diversity in the workplace means having employees with a wide range of backgrounds, races, ethnicities, sexual orientations, and genders. Age is a type of diversity, too. Diversity means different viewpoints and personalities in a workplace.
Benefits of Diversity in the Workplace
Businesses that hire people with different backgrounds and characteristics bring a fresh, new perspective to the table. They also benefit from a wider talent pool that can give them a competitive advantage. Some studies say a diverse workplace means better innovation and creativity, too.
How to Promote Diversity in the Workplace
Diversity is a complex concept, so employers might approach it in different ways.
How to Promote Cultural Diversity in the Workplace
Effective cultural diversity starts with merit-based hiring. Hiring talent strictly on what skills they bring to the company is a natural way to develop a more diverse workplace.
Businesses can focus on cultural awareness to better promote diversity. Global businesses might offer employees a chance to take assignments in offices around the world. They can also take up projects in the community that support underserved cultures, enhance awareness, and then ask employees to participate.
How to Promote Gender Diversity in the Workplace
Employers need to remove gender biases from job descriptions. Create descriptions that are inspired by performance needs and skillsets.
Many businesses also need to assess their compensation practices for gender bias. On average, women earn as much as 78 percent less than men in the same job.
When searching for talent, be proactive. Interview as many women as you do men. Also, look at underrepresented groups like LGBTQ candidates or those on the autism spectrum.
How to Promote Age Diversity in the Workplace
Age discrimination in the workplace often relates to unconscious biases. For example, an interviewer might mentally dismiss a woman with gray hair. Recruitment policies should be age-blind and inclusive.
Also, businesses can go through their diversity policies and incorporate age biases into them. Those policies should combat age discrimination.
Businesses should provide implicit bias training for all employees. Once people can acknowledge differences, they are more likely to accept them, whether it is race, age, or gender.
[Read More: Ageism in the Workplace]
Challenges of Diversity in the Workplace
Bringing a diverse group of people can come challenges, such as:
Communication and language differences
Cultural misunderstandings or biases
Difficulty with inclusion
Discrimination by other employees
Most of these challenges are manageable with proper training and organization.
Addressing Problems With Diversity in the Workplace
Often, technology is the key to managing communication differences. For example, communication programs like Slack work well for informal communication. For in-person or Zoom meetings, it might be necessary to remind everyone to speak slowly for those who speak English as a second language.
All employees should go through diversity training to help control cultural misunderstandings and to dispel biases. That training should cover things that can be potentially offensive to people of different cultures. When misunderstandings happen, acknowledge them as teaching moments.
While having a variety of perspectives is beneficial, it can also slow down decision-making. New voices mean more people to debate ideas. Overall, it will lead to better-informed decisions, though.
For most companies, inclusion is a work-in-progress. Ideally, it is driven by employee feedback to figure out what changes matter to each person.
[Read More: Addressing Racial Trauma With Employees]
Diversity in the Workplace Statistics
Consider some statistics about this critical topic:
More than half of the workforce believes their company should be more diverse.
Less than seven percent of Fortune 500 companies have women CEOs. Over 90 percent have white men as their CEOs.
The companies with women at the helm saw better returns. Diversity in management boosts revenue by as much as 19 percent.
Inclusive companies have a better track record for capturing new markets. Inclusive companies are more likely to hit their target financial goals and may see as much as 14 times more revenue than less diverse competitors.
More Workplace Diversity Articles
Programs that Can Help With Diversity in the Workplace
There are programs available that can help companies improve diversity and inclusion in their workplace:
Additional Diversity in the Workplace Resources
There are also online resources for businesses looking to create their own program, such as:
U.S. Department of Labor — Diversity, and Inclusion — Provides a list of resources covering various topics related to diversity in the workplace.
U.S. Department of Commerce — Diversity and Inclusion — Provides a list of resources to develop a diversity plan.
Washington State Office of Financial Management — Diversity, Equity, and Inclusion Resources — Provides guides for companies looking to improve their diversity.