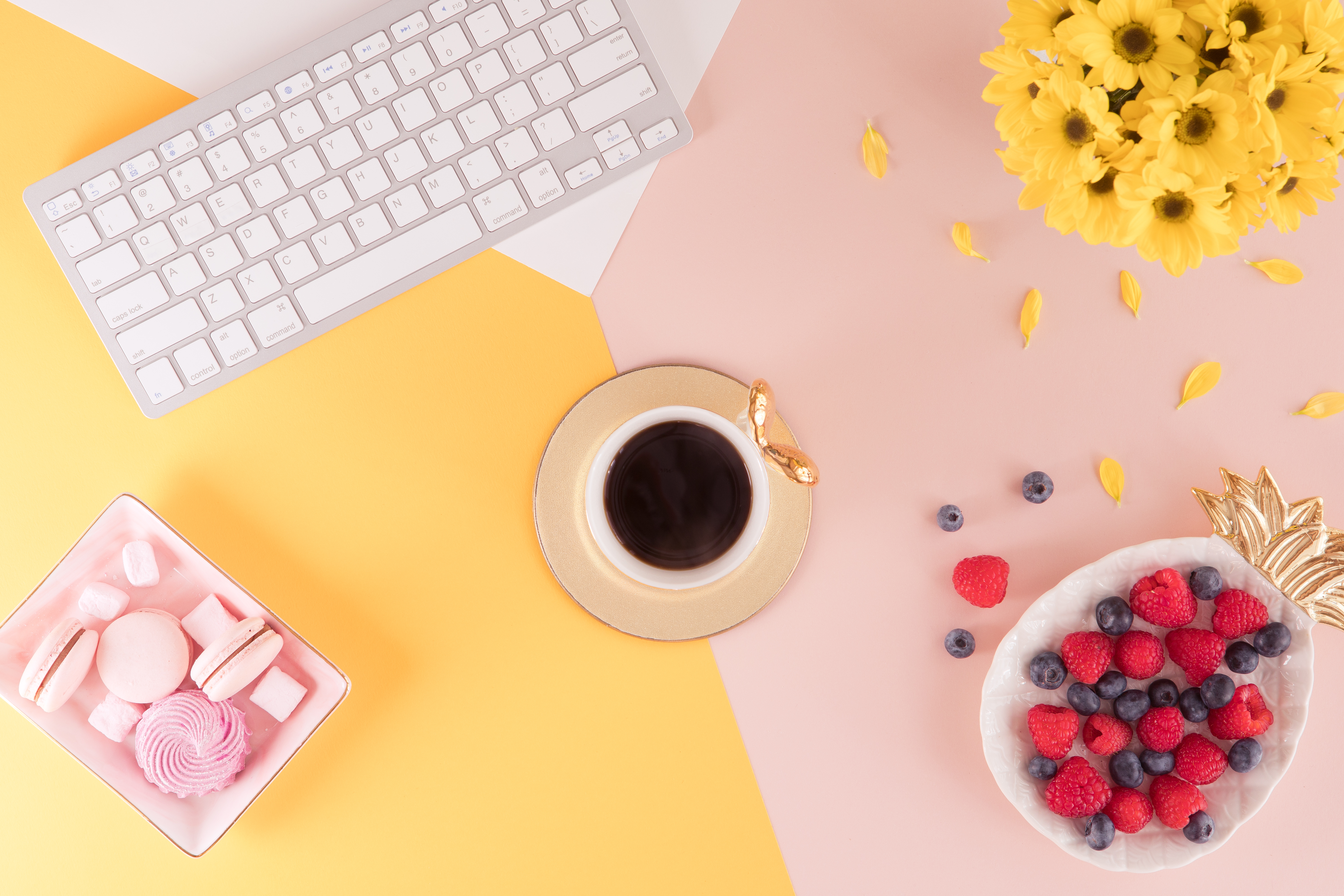 Rolling out a welcome mat of spring flowers, the merry month of May plays host to a number of celebrations from Mother's Day and Memorial Day to Cinco de Mayo and Star Wars Day (May the fourth be with you!). Here, we won't let you forget the many health and wellness holidays you can promote with your workforce, too.
May is Mental Health Month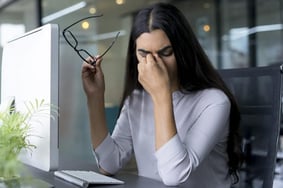 If you watch the news or follow the HR industry headlines, you know that employees' mental health has been getting more attention in recent years — and with good reason. Our psychological and emotional wellbeing affects how we think, feel, and behave. It impacts every area of our lives, including work, where stress is known to reign supreme (if we let it).
Consider these statistics from two different studies:
The 2017/2018 Willis Towers Watson Global Benefits Attitude Survey found:
46% of U.S. employees have high or above average stress levels
32% have suffered from severe stress, anxiety, or depression in the last two years
Mental Health America's Work Health Survey Report reveals workplace stress contributes to increased mental and physical impairments:
80% of employees say that workplace stress affects their personal relationships
35% of employees "always" miss 3-5 days a month because of workplace stress
Ouch. We recently explored the hot topic of workplace stress in our blog post, 3 Reasons To Support Your Stressed-Out Employees With Whole-Person Wellbeing, so be sure to check it out for insights into the employer's role in helping employees address their mental health.
[Read more: Mindfulness at Work]
Now's the time to get started. For 2019's Mental Health Month, Mental Health America encourages us to consider the myriad ways to boost mental health and general wellness: animal companionship, spirituality, humor, work-life balance, and recreation and social connections. Download the organization's Mental Health Month Toolkit for tons of resources from fact sheets to social posts and outreach ideas.
Don't Forget Dependents: Children's Mental Health Awareness Week is
May 2-8
According to the National Alliance on Mental Illness, 20% of youth ages 13-18 live with a mental health condition. The best things people can do to support their kids, they say, is to talk with their pediatrician, get a referral to a mental health specialist, work with their school, and connect with other families who are struggling with similar issues.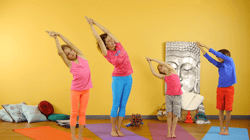 The National Federation of Families for Children's Mental Health offers an Awareness Week Toolkit you might want to check out. For employees who want to teach their kids how gentle mind/body work can help them manage stress in their lives, Grokker's Yoga for Kids series is a great starting point.
Not a Grokker customer? Sign up for a free assessment and learn more!
Help Your Employees Get Into a Positive State of Mind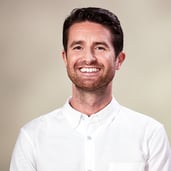 What employee couldn't use a warm and friendly confidence booster? Grokker's got a program for that! In Mindset for Greatness, Mindfulness and Corporate Wellness Coach Alister Gray leads participants through a life-changing 7-day program containing videos like "Strengthen Your Self-Belief," "Create Success Through Habits," and "Celebrate Your Achievements."
Employees will learn practical and effective mindfulness techniques that will allow them to better observe the self-defeating patterns that are holding them back from reaching their personal and professional goals.
Cycle Through National Bike Month
Did you know that only 6% of Americans don't know how to ride a bike? Inside or outside, biking is a popular way to travel, get fit, and have fun. According to the League of American Bicyclists, the number of bicycle commuters in the U.S. grew by more than 62% from 2000 to 2013. What's more, the global exercise bike market is growing and projected to exceed $585 Million by 2023. So take rock band Queen's advice and get on your bike and ride — ride it where you like! Even to work, as Bike to Work Week is May 13–17, and Bike to Work Day is Friday, May 17.
If your workplace isn't bike-to-work-friendly, employees with stationary bike access can try Grokker's Power Cycle with Vanessa Wilkins, a series of indoor cycling classes designed to get novice riders and road warriors movin' and groovin'.
Get Everyone Moving on National Employee Health & Fitness Day: May 15, 2019 and National Senior Health Fitness Day: May 20, 2019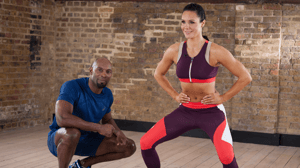 Participating in Global Employee Health & Fitness Month (GEHFM) is as easy as spending just one day (if not the entire month!) promoting wellbeing. Today, more than ever, wellbeing means something different to everyone — so make it easy for employees to get active in ways that work for them. For some, this might mean biking to work or taking a walk at lunchtime; for others, it might mean doing some gentle stretches at their desks. Still, some others prefer squats!
With Grokker, there's something for everyone. Here are a just a few categories filled with fun workout options:
Low impact workouts titles include Exercise Form and Safety for Beginners, Let's Get Moving: 10-Minute Low-Impact HIIT, Fat Burning Walk, and Daily Muscle Relief Fight the Effects of Sitting
Dance workouts fit any mood or dance style, with Latin Dance Cardio, Hip Hop Cardio, Funk Dance Cardio, and even Dance + Walk
Weight training workouts feature videos like Core Waistline Workout, Intermediate Workout for Weight Loss and Strength Gain, and Ski Workout for Stamina and Metabolism
Not a Grokker customer? Sign up for a free assessment and learn more!
Pack the Sunscreen on National Don't Fry Day: Friday, May 24, 2019
The Friday before Memorial Day is the perfect day to remind employees about the risks of overexposure to the sun. The American Cancer Society provides tons of great information to help you and your employees learn about skin cancer and stay safe in the sun all summer long. To get employees excited, treat everyone to a sample-sized bottle of sunscreen and a company-branded visor or pair of sunglasses after completing the What's Your Sun Safety IQ? quiz.
Want more health and wellness holiday ideas?
Download your free 2019 Wellness Calendar for 130 important dates, monthly themes, plus Grokker programs!