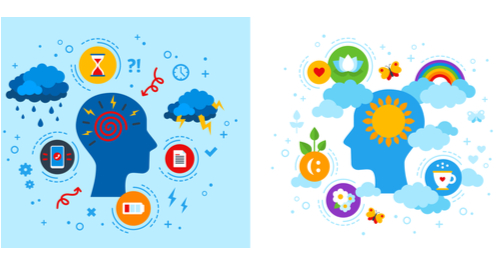 Saturday, October 10, 2020 is World Mental Health Day. It's the perfect time to connect with your workforce to share mental health facts, tips, and employee resources. And Grokker is here to help make that easy!
Minding Mental Health in the Workplace
Let's begin with the elephant in the room: there are so many reasons that talking about mental health at work can be challenging for employees. Some people are uncomfortable talking about their emotions. They may not want to appear vulnerable or "needy" if they express fear or distress. Others may not understand that their feelings of sadness, worry, loneliness, or fatigue (among many other symptoms) are due to stress — or perhaps a mental health disorder like anxiety or depression — and that they're completely normal and treatable. They may be afraid that something is wrong but don't know what to do or where to go with their concerns.
[Read More: Mental Therapy for Employees]
All the more reason to get the conversation going about mental health. These statistics shed light on why this is so critical to your business, especially in the midst of a global health crisis:
You want your employees to feel their best, body and mind. You know that when they're managing their mental health — something everyone needs to do, every day! — they show up at work more productive, engaged, and better able to focus and cope with whatever comes their way. When they're sharing the best of themselves, it shines through to their colleagues and your customers.
How to Make the Most of World Mental Health Day
Take advantage of this international spotlight on mental health to share pertinent resources with your employees. It doesn't need to take a lot of time or effort, especially if you're tapping into Grokker's free materials! Visit our World Mental Health Day campaign playbook to access an email template, a flyer containing mental health stats, a tips flyer for employers (that's you!), and a tips flyer for employees to help them mind their mental health every day.