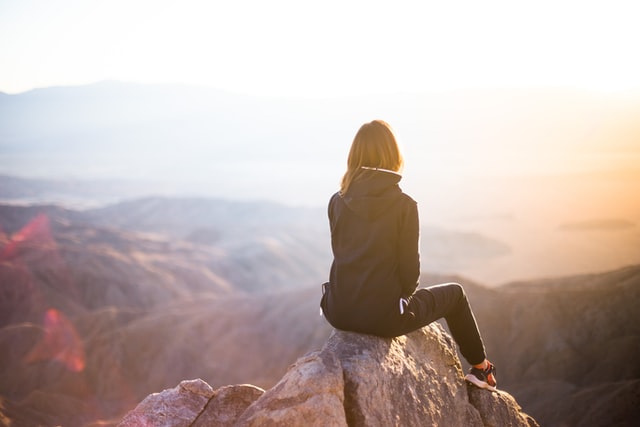 Wellbeing coaches are brought into an organization or office to help improve the wellbeing of employees and team members. They're quickly becoming a common investment in the corporate world, and they allow organizations to limit downside, churn rates, and most importantly, worker dissatisfaction.
These individuals often wear multiple hats, allowing employees to work with them across several aspects of wellbeing.
This article will get into why you should offer wellbeing coaching for employees today.
What is wellbeing coaching?
Wellbeing coaching is a service provided to employees by their employers with the goal of enabling workers to reach their wellbeing goals. Wellbeing coaching usually comes in the form of guided programs where employees get one-on-one time with coaches to discuss their health, fitness, finance, nutrition, sleep, and overall wellbeing goals.
Coaches help employees come up with tangible and reachable goals, and they aid them along their journey, tracking their progress and making modifications to their wellbeing plans along the way when necessary.
A wellbeing coach is a professional who is typically trained in physical education, nutrition, or psychology. Many wellbeing coaches today can have backgrounds in all of these subdivisions of wellbeing.
Wellbeing coaches help employees:
Identify their wellbeing goals
Explore what inspires and motivates them
Spot challenges that they could focus on
Tap into their potential
Find resources for future growth and development
Establish habits for healthy living
Where is wellbeing coaching done?
Wellbeing coaching usually takes place in an office, during or around business times - this helps employees feel like their company time is still time for themselves.
After almost two years of the pandemic, we're also seeing a lot of wellbeing coaching taking place through Zoom and being supplemented by wellbeing engagement platforms that offer video content, and digital resources that bring the coaches' recommendations to life. Wellbeing solutions and platforms are great additions to the coaching culture because they allow employees to access their support anytime, anywhere.
Benefits of wellbeing coaching
So why should companies invest in a wellbeing coach for their employees?
Wellbeing coaching is not only an investment for your staff, but it's an investment for your company's bottom line. Improvements in employee wellbeing lead to higher productivity, less churn rates, and employee morale that can have lasting effects on your company and brand.
Below are some of the key benefits of bringing in a wellbeing coach to your organization:
Individualized support - One of the most significant benefits of taking on a wellbeing coach is the personalized support your employees can expect to receive. Because your employees have a different range of needs and goals, an individualized coach and personalized wellbeing platform can help a wide range of individuals with varying goals.
Improved company culture - A company culture that says it values the wellbeing and livelihood of its employees is one that any organization can be proud of. You can expect a healthier work environment, happier employees, and a positive corporate image and brand.
Wellbeing coaching is flexible - Wellbeing coaching doesn't necessarily mean face-to-face interactions. Video programs, video calls, phone calls, and other digital resources, like personalized tracking capabilities, are all ways to give your employees options for their wellbeing needs.
Boost in productivity and satisfaction - Happier, healthier employees lead to more productivity, engagement, and employee satisfaction. This not only improves your employees' lives, but it also goes a long way to improving the success and capabilities of your business or organization.
Boost in employee morale - You can retain high-quality employees at a higher rate by emphasizing their wellbeing and overall health. Employees who form healthy habits through wellbeing coaching are less at risk to burnout and will be more loyal to you as an employer.
If wellbeing is the state of comfort, happiness, and control in all facets of one's life, then a wellbeing coach is one of the many tools we can use to achieve that ideal state of wellbeing. Investing in a wellbeing coach and wellbeing platform will translate to tangible results for your employees' lives and in the overall success of your organization.
Why Grokker's wellbeing platform can transform your employees' lives
With the support from dozens of wellbeing experts and coaches, Grokker has designed a holistic wellbeing platform that will transform your employees' lives and engagement at work. Grokker's patented video technology focuses on behavior-changing scientific approaches that aid in creating wellbeing resources that are right for anyone, anywhere.
To find out more information about Grokker's holistic, cost-effective, and easy to implement solution, sign-up for a live demo today.