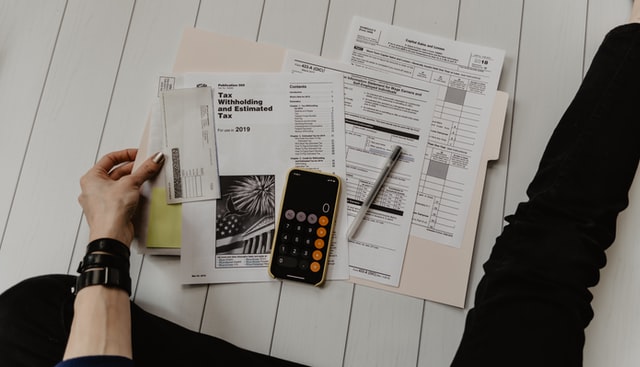 The overall wellbeing of your employees is a necessary part of their health and happiness, but it's also a necessary asset to the longevity and efficacy of your organization. Workers that are healthier, less stressed, and more satisfied with work tend to be more productive, engaged, and loyal.
What employers tend to forget about when it comes to wellbeing, however, is the importance of financial wellbeing, financial education, and financial literacy. And while this may not seem like a big deal to employers and business leaders, the numbers indicate that there's a real need for financial education. More than 60% of employees have been living paycheck to paycheck since the start of COVID, and for 50% of American workers, their financial challenges are a large source of stress in their lives.
This, for employers, is an opportunity. It's an opportunity to provide essential support to your employees to help them manage their financial lives, alleviate stress, and become happier, healthier workers.
What is financial literacy education?
Several organizations and companies recognize the value of financial literacy education. They understand the benefits it can have on employees' quality of life, which then translates to the quality of work. They also understand the kind of culture it creates and the message it conveys to employees when they make an effort and show their interest in improving their employees' lives.
Companies do all of this by providing financial literacy education through their benefits package. Wellbeing solutions can also come with videos and resources designed to help employees learn the foundation of financial wellbeing. Additionally, employers might offer one-on-one phone or video call consultations with financial coaches and life coaches.
Whatever form the support comes in, these financial wellbeing programs are designed to teach employees about how to make informed decisions about managing their finances, income, and expenses.
Financial literacy impact
The impact of financial literacy education on employers is pretty straightforward: 80% of employers stated that poor financial wellbeing has a negative impact on their employee's performance.
On top of lost productivity, poor financial wellbeing can lead to higher turnovers, drops in worker satisfaction, and a negative impact on your brand. For organizations looking to create a positive company environment, remain competitive in recruiting top talent, and to retain quality employees for future growth, financial education is an important step in achieving those goals.
Benefits of financial education for employees
There are a number of benefits for employees who have access to financial education. Below are some of the most prominent benefits that your employees can enjoy through a financial wellbeing platform.
Stress relief

We mentioned above how stressful financial challenges can be on employees, and one of the few ways to to get through that stress is to simply gain knowledge about how to tackle those challenges. Financial education programs can give employees the skills and confidence to take control of their finances, and it gives them actionable steps to help them improve their financial wellbeing.
Increased productivity

Less stress

leads to a sharper and more focused state of mind. By having the head space and mental capacity to focus on things outside of financial stressors and other wellbeing challenges, employees can be more in-tune with their immediate day-to-day work tasks.
Recruitment/retention

One of the biggest challenges that all companies and organizations face is the recruitment and retention of employees. What financial wellbeing offers is much more valuable than a simple pay raise; it enables employees to control their finances, learn how to save smartly, and accomplish their financial goals. And they can attribute their financial success to you and your efforts as an employer, which is all working to build employee loyalty and your reputation as an employer.
Employees won't need to find side jobs

It's not uncommon for workers to find side jobs for additional income outside of their primary work roles. When employees have the business acumen to save, spend, and manage their finances effectively, the need for these side jobs become less appealing, freeing space up for them to manage their tasks and other aspects of their wellbeing.
These are just a few of the major benefits that your employees can enjoy through a financial education program, and the shared benefits that you'd receive make providing financial wellbeing support a win-win for everyone involved.
Empower your employees' financial wellbeing goals with Grokker
On top of providing incredible support for your employees' fitness, nutrition, sleep, and emotional wellbeing goals, Grokker is dedicated to ensuring that workers have the right tools to achieve their financial wellbeing goals as well.
Grokker offers financial wellbeing programs led by credentialed financial experts who can help your employees transform the way they think about and manage their finances.
Empower your employees' financial wellbeing goals with Grokker today.