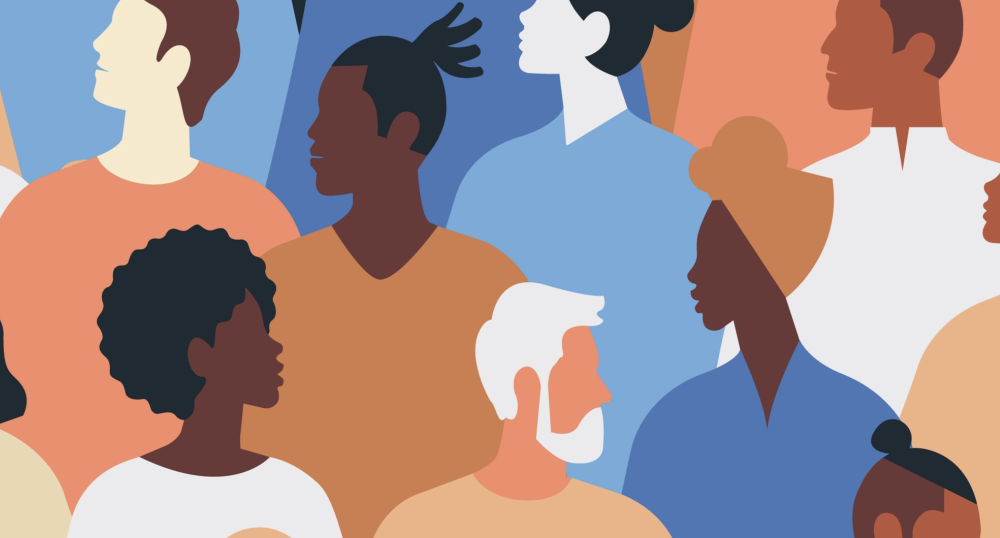 Corporate diversity, equity, inclusion, and belonging (DEI&B) programs are a work in progress, as HR leaders across industries are continually learning what it takes to make a long-term difference in attracting, retaining, supporting, and promoting a diverse workforce today. But change doesn't happen overnight, and for many, it feels like all of the hard work they're putting in to build a more diverse team and attractive employee value proposition isn't resulting in happier, more engaged employees fast enough.
"You can hire people all day long, but if they don't feel like they belong and they're valued, they'll leave."
— Senior HR executive, biotech industry
DEI&B Programs Are More Important Than Ever
Consider these stats:
More than 3 out of 4 workers prefer diverse companies. (Glassdoor)

Leaders estimate that 98% of employees felt included at work — while just 80% of employees agree. (Accenture)

83% of Millennials are found to be actively engaged in their work when their company fosters a more inclusive work environment. (Deloitte)
Diversity, equity, inclusion, and belongingness matter to today's workers, so they matter to employers. In fact, DEI&B initiatives are changing the way other HR programs take shape. Grokker Innovation Labs found that one reason employers are making a change from their current wellbeing platform is because it doesn't adequately support an inclusive culture/community, indicating a strong relationship between wellbeing and DEI&B efforts.
Better Together: DEI&B and Wellbeing Programs
At the core, a sense of belonging comes from inclusion — from being valued for who you are, inside and out — and is intrinsic to the sense of whole-person wellbeing that's required to fully engage at work and contribute to a healthy, connected workforce culture. At many companies, DEI&B and wellbeing programs operate in silos and are managed by different teams, so maybe it's no wonder that efforts to support a diverse employee base are falling short.
The disconnect is slowing down progress, explaining the "change is not happening fast enough" sentiment. What's more, a piece in Harvard Business Review stated, "Failing to address the intersectionality of DEI and wellbeing does a substantial disservice to employees." When you consider that these programs are working towards the same fundamental goal — a state of workforce wellbeing where all employees have an equal opportunity to reach their personal health and wellness goals — it makes sense to address them together.
"Diversity is being invited to the dance, inclusion is being asked to dance when you're there, and belonging is when they play your music." — Verna Myers, Verna Myers Consulting Group
Grokker: Wellbeing that Fosters True Belongingness
DEI&B and wellbeing leaders alike are looking for tools to support their diverse employee populations with solutions that create a sense of community and support every employee's wellbeing. Grokker's employee engagement engine is designed with diversity at its core — bringing whole-person wellbeing to every employee regardless of age, race, gender, sexual orientation, abilities, goals, or geographic location.
Every employee is motivated to participate in daily activities that help them feel and be their best across the 5 interconnected dimensions of wellbeing — fitness, mental health, nutrition, sleep, and financial wellbeing. Central to its inclusive experience, Grokker's consumer-grade video content is delivered by credentialed, subject-matter experts who are as diverse and representative as our global member base.
Learn more!
Find out how Grokker ensures every employee feels
supported in a way that resonates with their unique
needs, preferences, and wellbeing goals!