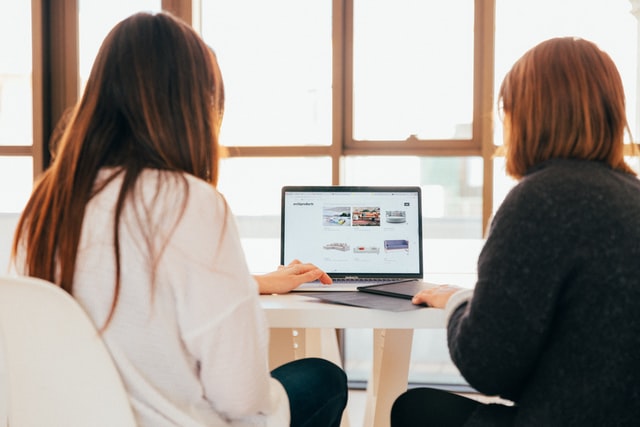 In 2021, following a decade of social movements ranging from The #MeToo movement and Black Lives Matter to the legalization of same sex marriage, it's not enough to simply state that you're an ally and call it a day.
Being an ally in the workplace is about much more than simply stating that you support the LGBTQ community. It's about ensuring that some of the most underrepresented and marginalized groups in our workforce are treated humanely and share an equitable voice in their organizations. And part of what it takes to reach a more inclusive work environment will come down to support from allies.
Below, we'll get into five important steps for how to be a good ally at work.
Five steps for being a better ally at work
If you're wondering how to be a better ally in 2021, there's unfortunately no quick fix or one-step process to magically become a better ally. Allyship is a process because the social and civil conditions of the LGBTQ community are constantly changing. New laws get passed. Different social and political movements grab hold of the public, and suddenly individuals who identify as LGBTQ might be facing a new set of societal and social challenges that they've never encountered before.
There are ways, however, to ensure you're always updated and privy to these changes, so you can be the best ally possible. Below are five steps to becoming a better ally at work.
Educate yourself - The first step is awareness and education. While it might seem like a good idea to get your information from people who identify as LGBTQ, this places a lot of the emotional burden and pressure unfairly onto those individuals. Better would be to do your homework by keeping up with current events, watching documentaries, follow influential Queer figures on social media, and learning about LGBTQ history and how it's evolved, especially in the workplace.
Understand your privilege - Everyone has privilege of some form or another, and being an ally often comes with its own unique set of privileges. Understanding that you can provide support to LGBTQ colleagues without facing any of the backlash or ramifications is a privilege, and allies can use this privilege to stand up for colleagues when necessary and to speak up for them when you can.
Accept feedback - Because social issues are constantly evolving, it's important to be open and accepting of feedback. Sometimes receiving feedback is about asking for it, and if you establish trusting and sincere relationships with your LGBTQ colleagues, they will likely be eager to provide that feedback and guidance to you.
Defend your colleagues - Being on the receiving end of hate speech, a hate crime, or any form of homophobic or transphobic behavior is never easy. LGBTQ workers who experience some form of discrimination might feel pressure not to say anything for fear of appearing weak or "playing the victim card." This is why it's especially important to speak out against any sort of discrimination in the office, even if it seems harmless. This doesn't mean you should go to HR every time you hear a nasty comment or joke, but it does mean you can address the individual who made the comment and let them know that kind of behavior isn't tolerated in the workplace. If things escalate, bring it up to a supervisor and manager, and don't be afraid to make these moves in the presence of others.
Inspire others to become allies - The strongest forms of allyship are those that create a sense of community and culture. If you're in a leadership position, you can encourage your team members to join Pride events or push for organizational changes to create a greater sense of inclusivity at work. You can make the subject of allyship and inclusivity in the workplace an important part of work meetings and training as well.
These are just a few steps to help you become a better ally at work, and the time to become a better ally is now. Members of underrepresented communities need support, and living in a workplace and society that looks out for all of its members benefits everyone, not just people of underrepresented backgrounds.
Grokker gives employees the tools to become better allies
If you've ever been on an airplane, you know that in the case of an emergency, you should always put on your own oxygen face mask first before assisting others. The same could be said about wellbeing, mental health, and being a better ally - it's going to be difficult to help others if you yourself aren't getting the kind of wellbeing support that you need to feel healthy and empowered.
Grokker helps employees become better allies by enabling them to become healthier individuals. Grokker's wellbeing solution has all the tools your employees need to receive their wellbeing support from anywhere in the world.
Empower your employees to change their lives and become better allies with Grokker today.