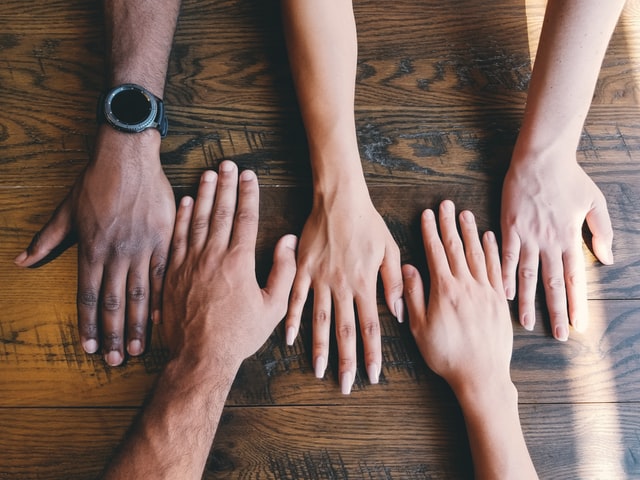 It's important to have a holistic approach to diversity and inclusivity in the workplace, which means that organizations need to focus on all aspects of diversity. This includes race, gender, ethnicity, culture, and disabilities, among others.
Disability inclusion today means more than simply hiring individuals with disabilities. It's about creating a work environment that allows people with disabilities to succeed, grow, learn, and be fairly compensated.
Below we'll get into everything you need to know about how to create a disability-inclusive work environment.
Why is disability inclusion important?
Creating an inclusive work environment is critical to any business, and if you don't take a holistic approach and account for the wellbeing of all your employees, you're simply falling short in creating the optimal work environment and meeting today's expectations.
Creating a disability-inclusive workplace can benefit your organization by:
Providing essential support to current and future employees that allows them to thrive in your company, which is great not just for your employees' wellbeing but also for

your business

. Healthy employees lead to more productive and engaged workers, which is better for company culture and long-term success.
Inspiring employees to succeed - Employees that feel valued and taken care of will be more loyal and energized to engage in their role. This sense of care and value can also rub off on other employees who can take pride in working for an organization that looks after all its workers.
Giving you access to wider talent pools - If you actively search for high-quality candidates with disabilities, you're tapping into a talent pool that would otherwise go unnoticed. In 2018, only 33% of working-age Americans participated in the workforce, which means that there's a large group of candidates that can bring value to your organization.
Improving your company culture - The more inclusive and welcoming of a workplace you have, the stronger your company culture will be. A

robust company culture

will lead to higher retention rates, employee loyalty, better brand recognition, and more.
Stigmas against people with disabilities have been accepted for too long, and we know that a lot of the stereotypes against workers with disabilities simply don't hold up. There are several benefits to creating a more disability-inclusive workplace, and there are no excuses for companies in 2021 who don't take inclusivity seriously.
Disability in with workplace - a top down approach
Companies should be implementing company-wide training for disability inclusion in the workplace, providing flexible support for individuals with disabilities, and pushing for disability inclusion in team meetings, but one of the most effective ways to demonstrate disability inclusivity is to lead by example.
This could mean a number of things, but the most important thing is to ensure that your managers, supervisors, and leaders take extensive training on diversity and disability-inclusive work environments. It also means that your team leaders and managerial personnel need to promote diversity-inclusion in the workplace and snuff out any toxic behavior against individuals with disabilities.
It's much easier to get in line with a company's value or culture when the leaders of that organization have pathed the way for everyone else to follow.
Grokker provides mental health and wellbeing for all your employees
Regardless of your employees' background or orientation, Grokker's wellbeing solution is designed to help anyone meet their health, fitness, nutrition, sleep, and wellbeing goals.
Grokker is easy to implement into your benefits package, and it gives your employees the tools to focus on their health and wellbeing goals anytime, anywhere.
Give your employees the tools they need to feel empowered and thrive with Grokker today.