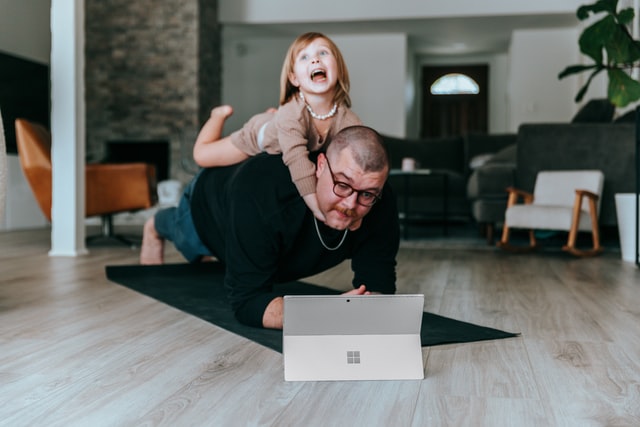 Employee retention is one of the most important metrics for companies. High retention rates will save you time, money, and resources. When companies have high churn rates, they need to invest in the recruitment process and take a chance on an employee that might not fit with their unique culture and structure.
High retention rates prevent these costly processes, and they ensure that you can develop employees into team leaders over a long period of time.
Below we'll look into how you can maximize your use of flexible benefits in order to increase your retention rates.
What are flexible benefits?
Flexible benefits or customary benefit plans rely on segmentation and your employees' interests in creating unique benefit packages catered to specific employees or groups of employees. Flexible benefit plans give employees the choice to choose between the benefits they value, which subsequently leads to greater satisfaction, morale, and retention.
These benefits include things that are outside an employee's annual salary, such as bonuses, wellness days, wellbeing support, child care, health and medical benefits, more paid time off, retirement plans, and more.
Flexible benefits examples
So what do flexible benefits packages look like? These plans are usually made up of several different benefits that, so as long as they are in line with IRS requirements, can be integrated into a single package to meet employee needs.
Benefit plans can be outlined into 3 categories:
Work-related benefits - These include anything related to an employees day-to-day responsibilities and long-term work goals. Here are some work-related benefit examples.
Career development
Education support as it pertains to a promotion or work-related need
Financial support and supplies for remote work
Flexibility with employee schedules
Professional development and planning
Health and wellbeing benefits - These benefits are centered around the wellbeing, mental health, and medical needs of your employees.
Assistance programs as they relate to counseling, self-help, personal development
Reimbursements for health-related costs
Medical coverage for healthcare, dental, visual, and other health-related insurance policies

Life insurance

and accident coverage
Holistic wellbeing programs
Disability insurance
Financial/future planning benefits - More and more employees want the tools to prepare for the future, which makes financial planning benefits a great resource to increase your retention rates
Educational resources on financial literacy
Retirement planning
Health savings plans
Financial wellbeing support
Financial wellbeing coaching
Course/classes on financial planning
Why offer flexible benefits?
There are a lot of good reasons why you should be offering flexible benefits to your employees, improving employee retention being one of the primary reasons, but there are also some downsides to flexible benefits. We'll get into both the benefits and downsides to flexible benefits below.
Why offer flexible benefits?
Gives employees the option to curate their own plans, which will increase employee satisfaction and retention
Is in line with HR segmentation, a growing trend that a lot of HR teams are employing today
Eliminates your need to try to guess or put together a one-size-fits-all benefits plan that some employees may not appreciate or want
Improves the workplace culture by creating more dialogue between employees and employers
Improves your overall brand
Why shouldn't you offer flexible benefits:
Putting together several customizable benefit plans will be more difficult to manage than having one plan for all of your employees to follow
Requires more time, energy, and resources
Requires your HR team to communicate effectively and thoroughly with several employees
If employees want to change their plans, it can be far more time consuming than what you originally expected
A lot of these issues can be circumvented with the right policies (like not allowing changes to be made in the middle of the year), but even then, some companies may want to stick to a traditional benefits plan.
Flexible benefits impact on retention
Mercer's 2021 Health on Demand report showed that more than 40% of employees said they are more likely to stay with a company that offers mental health benefits. Chipotle, the restaurant chain, saw a 3.5 times increase in retention for employees enrolled in their educational support program.
What we're seeing and what industry leaders across the world are beginning to recognize is that flexible benefits and benefits that employees value reap rewards. When employees feel they're taken care of and valued, they reciprocate that value in their engagement, productivity, and commitment to an organization.
Using Grokker as a wellbeing benefit for your employees
One way that employers can eliminate some of the problems of flexible benefits, namely the amount of time and paperwork needed to process several different plans, is to utilize holistic benefits platforms.
Grokker offers a solution to the problem of flexibility by providing an all-in-one wellbeing platform that employees can use to meet their health and fitness needs, wellbeing and mental health needs, nutrition needs, financial wellbeing needs, sleep needs, and more.
Grokker can be accessed anytime, anywhere and has personalization and customization features already integrated into its platform. Talk to an expert to see how you can create the most comprehensive flexible benefits package with Grokker today.