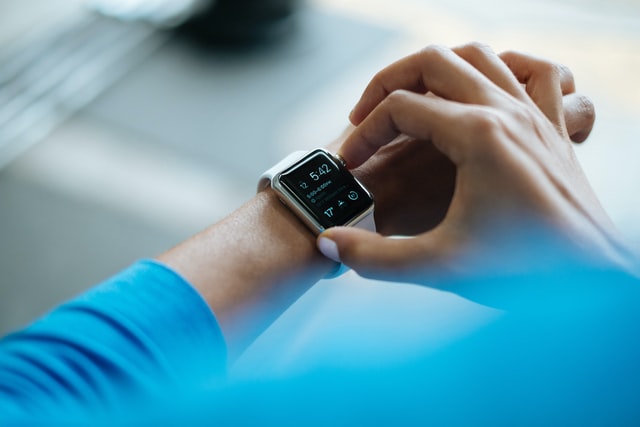 Don't let the title mislead you; wellbeing in the workplace is no game. The health and wellbeing of your employees is just as important as (and often a reliable indication of) the health and wellbeing of your company.
Wellbeing gamification, however, isn't about reducing wellbeing to a game. It's about using our love of games as a way to incentive and promote wellbeing in the workplace. Gamification utilizes reward systems, incentives, and the core of gaming (having fun) in order to boost employee wellbeing, morale, and productivity.
Below we'll get into how you can leverage employee wellbeing gamification to boost the health and wellbeing of your employees, create a more positive work environment, and boost employee morale, among other benefits.
Employee wellbeing by the numbers
Before we get into how gamification can help you boost employee wellbeing, happiness, and productivity, let's look at how a lack of those things can be a detriment to your employees and your organization.
According to the

American Management Association

, the annual per-person cost for sick days among unhappy employees is $28,000 annually, whereas that annual loss is only at $840 from the happiest and most engaged employees
Smokers incur nearly 10x workers' compensation costs compared to nonsmokers
According to a study conducted by the

National League of Cities

, the annual health care costs of obesity-related illnesses are at nearly $200 billion, or 21% of medical spending in the United States
Health care costs continue to rise and are expected to double between the years 2017 and 2027
These are staggering numbers, and they show the impact that a lack of wellbeing and healthy habits can have on your employees' lives and on health care costs.
A lot of companies and organizations are beginning to look at solutions that underscore preventative measures like lifestyle, mental health, wellbeing, fitness, and nutrition in order to improve their employees' overall health and engagement. And many of them are using gamification as a way to encourage healthy habits and motivate their workers to reach their individual wellbeing goals.
Gamification of wellbeing examples
So how can companies integrate gamification into their employee wellbeing strategy, and what does wellbeing gamification even look like?
There are a lot of different ways to approach wellbeing gamification, but the foundation is pretty much the same across most strategies. You want to highlight community, rewards, incentives, employee interaction, fun activities, tracking and sharing, and technology in order to make wellbeing engagement feel like a game.
You can do this by offering or creating:
Incentives and challenges - As any business knows, competition is a great tool to encourage productivity, growth, and engagement. Wellbeing solutions can spark positive change through employee health challenges. Create personal challenges or group competitions to get employees active on multiple fronts.
Digital health gamification - Wellbeing solutions come with mobile apps and digital health gamification platforms that support and reinforce new behavior, like working out or eating well, with fun and engaging interactions. These platforms contain a variety of rewards and triggers that keep employees on a positive path to change.
Monthly leaderboards - Be sure to reward monthly leaders across your organization to celebrate their accomplishments and boost employee morale.
Fun events - Rather than simply hosting a company dinner or Friday night drinks, incorporate a wellbeing trivia session or do something fun and active, like bowling or miniature golf.
By creating a system that allows employees to track, share, and achieve tasks progressively over time, you're setting up a system that enables employees to build confidence and stay committed to their goals.
With employee engagement and retention being such a big challenge for so many organizations, wellbeing gamification should be a part of any employee engagement strategy going forward. Boost employee engagement, retention rates, productivity, employee happiness, and your ability to acquire top talent with employee wellbeing gamification today.
Grokker helps employees achieve their goals with wellbeing gamification
Along with thousands of incredible wellbeing, health, nutrition, sleep, financial wellbeing, and fitness videos led by wellbeing gurus all over the world, Grokker offers a digital health gamification platform that will help your employees achieve their goals and stay on the path to positive change.
Grokker's hyper-personalized health challenges, community-centered competitions, and incentive programs will create the right environment to keep your employees engaged and committed to their wellbeing goals.
Benefit from wellbeing gamification, and try Grokker today.