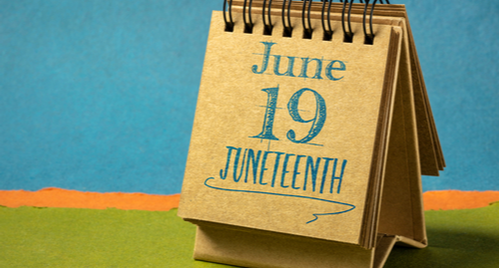 One hundred and fifty six years after Major General Gordon Granger rode into Galveston, Texas to announce the ending of slavery, President Biden has written Juneteenth into law as a federal holiday in the U.S. While June 19th, this "Second Independence Day," gives us reason to formally celebrate African Americans' rich history and culture, it's important to note that it wasn't until 2020, after the death of George Floyd and amidst the Black Lives Matter protests across the country, that Juneteenth — at long last — entered the public consciousness in a more meaningful way. Indeed, as a Canadian executive managing a North American team, Juneteenth entered my consciousness for the first time last year as I worked to help my team absorb and react to the events happening south of the border — and around the world.
As a result of last year's demonstrations, companies were quick to respond and commit to improving their diversity and inclusion efforts, showing support for their culturally diverse customers and employees. According to a June 2020 report from Creative Investment Research, in fact, major American corporations pledged to donate, invest, or contribute a total of $1.6 billion in support for anti-racist, Black Lives Matter efforts.
One year later, against a backdrop of policy change and widespread recognition of the ongoing plight of African Americans, I'm cautiously optimistic about the progress we're making as a global corporate community. Are we meeting our commitments? Has anything really changed? The answer is: we've made a start but we have much farther to go.
Good News, Bad News
Let's consider Just Capital's Corporate Racial Equity Tracker as a scorecard showing the percent of America's largest employers who report addressing racial equity in the following areas:
Anti-Discrimination Policies - 100%

Pay Equity - 31%

Racial/Ethnic Diversity Data - 71%

Education and Training Programs - 98%

Response to Mass Incarceration - 52%

Community Investments - 91%
In very broad strokes, this demonstrates the work that's being done in the corporate community, as well the shortfalls — particularly in the area of pay equity. I'd like to think that the takeaway is that awareness and action on the part of organizations to further workforce diversity, equity, inclusion, and belonging is going to lead somewhere good — but we have to keep going. We can't be complacent and assume that problems are being solved just because policies are signed into law or because we update our HR programs and procedures.
We know all too well that true transformation is usually iterative and happens over centuries and decades, not days. After all, the Emancipation Proclamation was delivered in 1862, became effective in 1863, soldiers rode into Galveston TX in 1865 and African Americans are still struggling with systemic racism and its myriad impacts today. My fellow Canadian, Ross Simmonds, shared this graphic in his blog post "Why This Canadian Declared Juneteenth An Annual Paid Company Holiday," which illustrates the long and arduous road to freedom the U.S. has been on: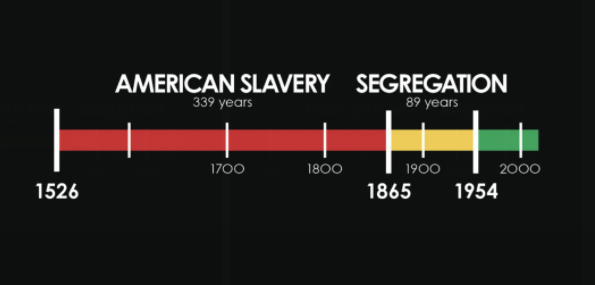 As a Company, We Looked at What We Could Do
As Juneteenth 2021 is upon us, we are asking ourselves "How will we contribute?" "What can we do to raise awareness and help bring equity to the world?" Here are some of the ideas that our employees have suggested:
And while we can't put all of these great ideas into place in time for Juneteenth this year, we will be looking for opportunities to put them into practice throughout the rest of 2021 and beyond.
At Grokker we believe that today, more than ever, organizations and individuals who stand for true equality and progress need to walk the talk. It's not about checking boxes. It's about bringing inclusion and equity into our culture and putting diversity at the heart of everything we do so employees are living and experiencing the essence of equality and belonging, every day.
If you'd like to be part of the discussion about making the workplace an environment of equity and belonging for everyone, register for future roundtables on this and other diversity and inclusion topics.