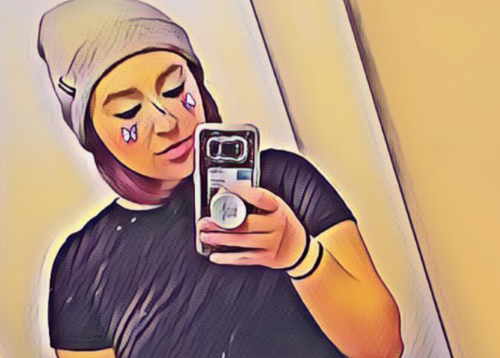 As the stepmom to a nonbinary, bisexual stepkid, June holds special importance to me. It is a month out of the year where we can celebrate the beautiful diversity that our LGBTQ+ family, friends, and colleagues bring to our lives.
In my previous role as Chief Revenue Officer at League, I saw firsthand how being openly inclusive of our LGBTQ+ employees created an environment that attracted and retained more LGBTQ+ employees, making it easier for them to "come out" and bring their authentic selves to work. Still, even as a strong supporter of the gay community, I found myself making unintended errors — or microagressions, as they're called — like the time I inadvertently asked someone about where she and her husband lived without knowing she was gay. Luckily, she was confident enough to come out to me on the spot and tell me that she and her wife lived in an outer suburb of the city.
Unfortunately, as described in this McKinsey article, only 72% of LGBTQ+ employees report being "out" at work. And this drops to 32% amongst junior employees. As employers, it's on us to make our environments psychologically safe for all of our employees and to teach everyone in our company how to be inclusive across all spectrums of diversity. In fact, I wish I had watched this micro lesson produced by Emtrain BEFORE I had the experience I shared above. If I could go back in time, I would have handled things the way the actor did in this video. Instead, I kicked myself for my unconscious bias and made a point to use inclusive language moving forward.
While we have come a long way in reducing the blatant discrimination and bias that LGBTQ+ people experience, we still have a long way to go to ensure that every person has the equivalent rights of their heterosexual, cis-gender counterparts. According to HealthyPeople.gov, members of the LGBTQ+ community
"...face health disparities linked to societal stigma, discrimination, and denial of their civil and human rights. Discrimination against LGBT persons has been associated with high rates of psychiatric disorders,1 substance abuse,2, 3 and suicide.4 Experiences of violence and victimization are frequent for LGBT individuals, and have long-lasting effects on the individual and the community.5 Personal, family, and social acceptance of sexual orientation and gender identity affects the mental health and personal safety of LGBT individuals.6"
And as outlined in McKinsey's LGBTQ+ voices: Learning from lived experiences, North Americans and Europeans fare better than many of their global counterparts.
Creating a culture of acceptance and equality for everyone is the job of each and every one of us. And it can start with simple steps like learning how to use pronouns properly and making a conscious effort to use gender neutral language, having a formal policy tackling all forms of discrimination, ensuring your benefits package is relevant to all employees, and many others as outlined in this helpful guide Beyond Diversity: An LGBT Best Practice Guide for Employers.
For additional resources that you can use to bring a greater focus on LGBTQ+ diversity, inclusion, equity, and belonging to your organization, check out the links below:
On a final personal note, I'd like to share the pride that I have in our LGBTQ+ kid. Elliott has been on a journey almost since I met them. A journey to understand their sexuality. A journey to understand their gender. A journey to choose a name that fits how they see themselves and how they want to be understood in the world. Their journey has involved coming out to family and friends and coworkers — and has often been met with judgment and prejudice as a result.
My desire, my DREAM, is that one day we'll live in a world where Elliott is safe and healthy and seen as equal by everyone they encounter. And if you do have the opportunity to meet our beautiful human one day, please take a moment and ask them their pronoun. You will make their day.
If you'd like to be part of the discussion about making the workplace an environment of equity and belonging for everyone, register for future roundtables on this and other diversity and inclusion topics.