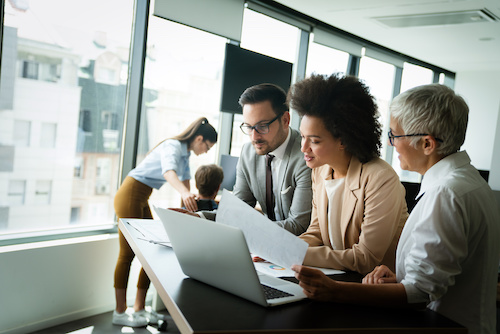 Companies are starting to identify the value of detailed employee segmentation practices that help them understand their employees' needs more effectively and transparently.
One way that this is changing the way employers and HR teams function is through more personalized benefits packages. Benefits packages are necessary to any healthy workplace culture. They help boost morale, increase engagement, and improve employee satisfaction.
From large to small businesses, employee benefits aim to increase retention rates, attract higher quality employees, and maintain a healthy workforce.
Below we'll look into how employee segmentation can help improve your benefits packages and lead to a healthier workplace.
What is employee segmentation
Employee segmentation is the process of placing employees into distinct groups and employing HR practices based on their individual needs and characteristics. It's a growing human resources strategy to better tend to employees, whether they have families, pets, or specific medical needs.
When it comes to employee segmentation and benefits, segmentation helps you narrow down benefits packages to meet specific employee needs. Different employees are at different stages in their careers, have different medical and personal needs, and share different interests when it comes to the kind of benefits they'd like to receive.
Employee segmentation can improve your benefits packages by catering to your employees' varied and specific interests and needs, thus providing you with a more robust workplace culture that can improve employee engagement, retention and satisfaction.
List of highest demand benefits
Though there are downsides to taking a one-size-fits-all benefits approach, there are some employee benefits on high demand that you can use to generate the base of your employee benefits. Some of these high-demand benefits include:
Medical insurance
Dental benefits
Mindfulness training
Vision insurance
Flexible work hours
Student loan and tuition assistance
Wellbeing programs and benefits
Wellbeing coaching
Childcare and family benefits
Mental health support
Yoga classes or guided lessons
While you still want to create customizable benefits packages for your specific employee needs, this list should provide you with a good idea of what employees generally value.
How to create a benefit strategy that works for your company
If the one-size-fits-all approach isn't the most effective strategy, then how do you create a benefit strategy that works for your company?
The number one place to start with is your employees. Ask your employees, through motivation surveys, what they value and what they would like to see in their employee benefits packages. If you've already segmented your employees into their respective groups, you might create different surveys for your various employee classifications.
You can also let your employees know what benefits are available to them and work on a individual or team-level basis to curate their ideal benefits packages.
Finally, well-rounded, multifaceted digital programs provide support on many of the various avenues of life that employees would like support in. Find a comprehensive, all-in-one benefits program can help you make the segmentation process more efficient. Some of these benefits programs will offer different forms of support under a single platform, such as health and fitness, mental health, financial wellbeing and more
Issues with employee segmentation
While there are plenty of positives to employee segmentation, you might face some issues. If you're more aware of these issues and potential problems, you'll be better suited to handle them and ensure they don't continue to be an issue.
The remote setting

Some employees may not be able to access certain benefits, especially in the remote setting. Things like in-person yoga classes or gym membership may not be possible for some, which is why having digital options is a great approach to segmented benefits.
Differences leading to jealousy

Some employees might feel like certain benefits packages are better than others, leading to jealousy and disharmony in the workplace. This is why it's important to communicate clearly and openly with employees about what they would like to see in their particular package.
It's more complicated for HR teams

The great thing about a one-size benefits package is that there is considerably less work or complications for your HR team. The third-party benefits, outside resources, and various contracts can be sized down to one, (generally) universal benefits package. To curate individual packages will take more time, effort, and resources from your HR team.
What if their needs change?

HR teams need strong policies in place, like benefits packages applying for a single annual year, to ensure that employees aren't constantly looking to add on or take off certain packages. Again, more comprehensive benefits programs can cater to a number of different needs, which will help simplify the process.