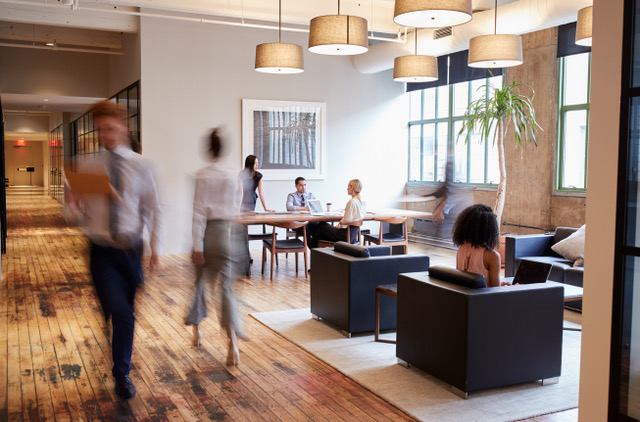 Here's a startling stat from the CDC: 6 in 10 U.S. adults have a chronic disease and 4 in 10 have two or more. It's not a stretch to suggest that about half of your workforce is actively managing a serious health condition, such as diabetes or heart disease. But don't forget about "everybody else" who lives with a combination of engagement-zapping high stress, sleeplessness, poor nutrition, and insufficient physical activity.
Health issues, aches and pains, emotional distress...it's all part of life, right? Absolutely. But look at it this way: if these struggles are part of the human condition (and the workplace), employers have a tremendous opportunity to help employees feel better — to give them the tools they need to improve their lifestyles and bring their best to their jobs.
[Read More: Emotional Agility]

And it's in a company's best interest to do so. Integrated Benefits Institute research reveals that productivity losses due to poor health costs U.S. organizations $1,958 per employee — that's a whopping $19,580,000 for an employer with a headcount of 10,000. Add to this the other costs impacted by poor health, including wages and benefits, medical and pharmacy, and workers compensation, and you could have a multi-multi-million dollar drain on your bottom line.
Traditional Wellness Programs and the Biometrics Myth
To combat the costs of poor health, many employers turn to biometric screenings to make employees aware of their biggest risk factors. Monetary participation incentives sweeten the deal, encouraging employees to "get measured," and, presumably, start making the lifestyle changes required to feel better.
Herein lies the flaw!
Arming employees with data alone doesn't set behavior change into action. It's a case where knowledge isn't power: data is just information. When a wellness program lacks the engagement piece — in other words, it doesn't provide a personalized action plan with ongoing motivation and support — it can't possibly deliver results.
Start Making a Difference to Your Employees and Your Bottom Line
If you want your employees to feel their best across all areas of their lives — and make an impact on the productivity costs associated with poor health and disengagement — you need to adopt a more modern approach to wellbeing benefits. Stop wasting your workforce wellness budget on data that doesn't deliver, and give employees the tools to build happier and healthier lives.
Want to learn how? Don't miss our new ebook, 3 Steps to Achieving Real Value with Total Health Engagement. You'll discover:
What employees want and need from their workforce wellbeing program
How to help your employees address the interconnected lifestyle habits of nutrition, sleep, mindfulness, and activity, side-by-side
Why taking "small steps" is the best way to build long-term, healthy habits
How you can save money — and deliver real value — when you start measuring what matters