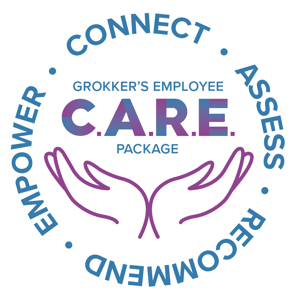 Available at no cost, this 30-day program is a way for leaders to put their employees first during this uniquely stressful time and demonstrate that they care. Give your team the support and encouragement they need to become healthier and happier by empowering them with a personalized plan, daily inspiration, and customized content to improve their wellbeing and connect them with others on the same journey.
Get the details or sign up now!
What's most important to your team right now?
Employees have experienced a complete disruption of the lives they once knew. The result? Skyrocketing stress and anxiety, the erosion of healthy habits, an epidemic of loneliness and feelings of disconnection, and "The Great Resignation".
It's critical to understand how they are dealing with physical and mental health concerns, coping with top stressors, and their levels of happiness, both at home and with their work. To that end, Grokker's Employee Care Package provides multiple points on insight into what employees are feeling — and what you can do to help.